Residential fencing contractor services
Johnston Fence Contracting has provided fencing for residential properties for over 40 years.
We offer a number of residential fencing options, including chain link, vinyl and wrought iron inspired ornamental fences.
Contact us today. We can help you brainstorm residential fencing ideas and identify the best solution tailored to your unique needs.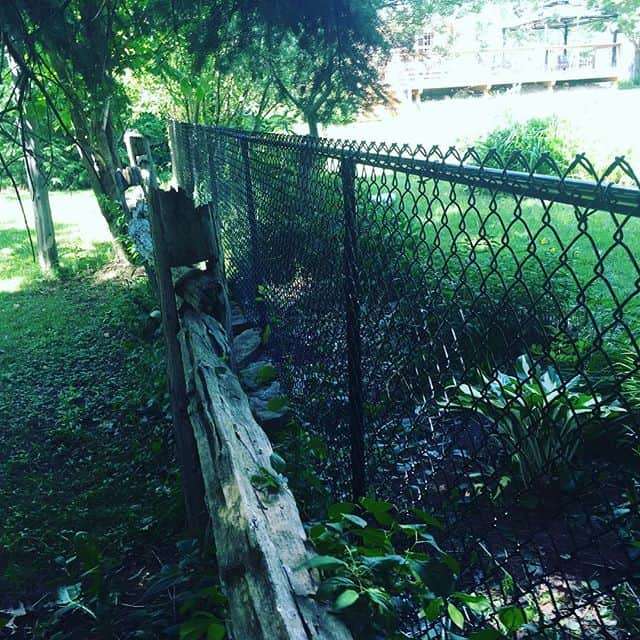 Residential chain link is a cost-effective security solution that provides a safe, secure perimeter around buildings, yards, pools and fields. Perfect for defining property lines and enclosures for animals and children, chain link has a polyvinyl coating and requires little to no maintenance, also blending seamlessly with the environment. Chain link is versatile, easy to maintain and is one of the most cost-effective fencing options. Our chain link fence prices can't be beat!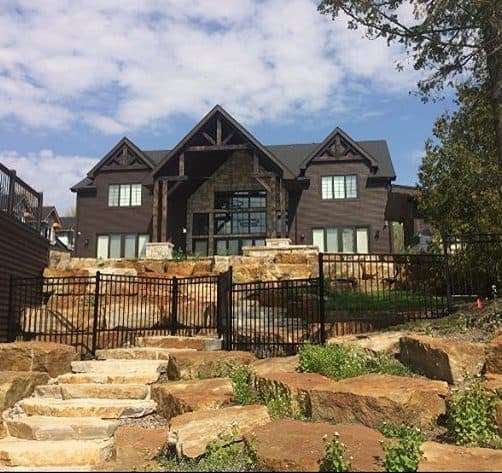 Increase your property value with an ornamental fence! From design to installation, we will have a beautiful and functional fence installed on your property in no time. While similar in appearance to the traditional wrought iron fence, our ornamental fencing is made from four coated steel so it's more durable and economical. If you want the look of a wrought iron fence without the high price tag, an ornamental steel fence is the perfect solution.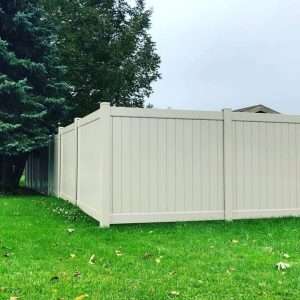 Our vinyl products are strong and durable. They are virtually maintenance-free other than the occasional cleaning, which is easily done with a garden hose. Our new PVC vinyl fence panels will not peel, blister, twist, warp, corrode or crack, and are designed to last a lifetime. Plastic fencing does not need to look cheap. A vinyl fence will enhance your property and give you the beauty, privacy and security you want. Create a secluded space for entertaining and relaxing, or add charm and curb appeal to your home.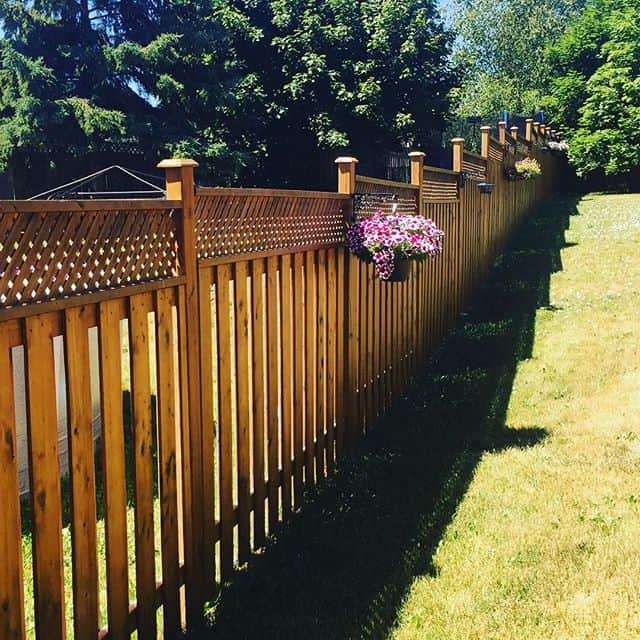 Wood is a popular choice, and its natural beauty can last for decades. We can install different types of wood fences for your backyard. A pressure treated fence offers protective qualities against the elements, but typically still requires a great deal of maintenance and care to upkeep its natural beauty. Cedar fence boards are another popular choice, offering an even more natural look and containing properties to deter insect damage and rot. It is worth keeping in mind that we do not install wood throughout the year as the quality, cost and availability fluctuates, and we do not offer a warranty on wood fences for this reason. We typically recommend going with vinyl fencing for a maintenance free and more cost-effective solution. Please feel free to contact us with any questions about residential fencing!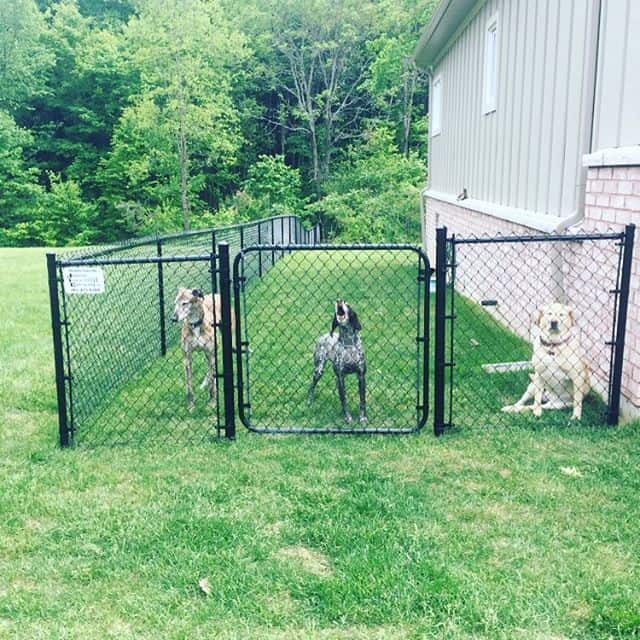 We understand how important your pets are. We have extensive knowledge and experience in designing fully-installed solutions for outdoor dog runs and kennels. We also offer easy-to-assemble outdoor dog kennel products that you can put together yourself. Contact us to arrange a free on-site assessment, and we will recommend a safe secure fence solution for your pets.