Agricultural fencing contractor services
As a farmer, you rely on fencing to keep your livestock safe and secure.
The many different types of farm fencing require specialized knowledge to meet the specific needs of your livestock. Our roots are in farm fencing, and we have over 40 years of experience installing agricultural fences of all kinds. We offer many services including electric horse fence installation, barbed wire fence installation, page wire fence installation and electric fences for cattle. We provide post and wire fence construction for livestock that is made to last the test of time.
We will put our expertise to work to find your personalized solution, whether it be wildlife fencing, pasture fencing for cattle, fencing for horses, ranch style and paddocks, pens and more.
Contact us for a FREE ESTIMATE and we will assess your property and suggest the best option for livestock fence installation.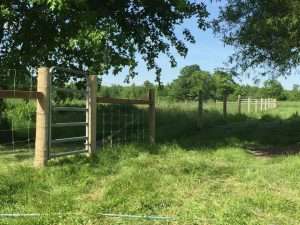 If you've been looking for cattle fence ideas, you probably already know there are several types of fences for cattle. We offer high-tensile cattle fence with smooth wire and woven wire commonly known as page wire. High tensile fence post spacing is much wider apart than other varieties of fencing. We also install electrified wire to provide additional security. We are also experienced with building barbed wire fencing for cattle. Quite simply, the best fences for cattle are those designed to meet specific needs.You can be rest assured we will recommend the best option for you depending on the size of your land and herd. To ensure your fence is sound and sturdy, we pound high-quality wood farm fence posts, either pressure-treated or cedar. We also incorporate T-Posts in some designs. Most importantly we reinforce your corners with brace assemblies to support the lines.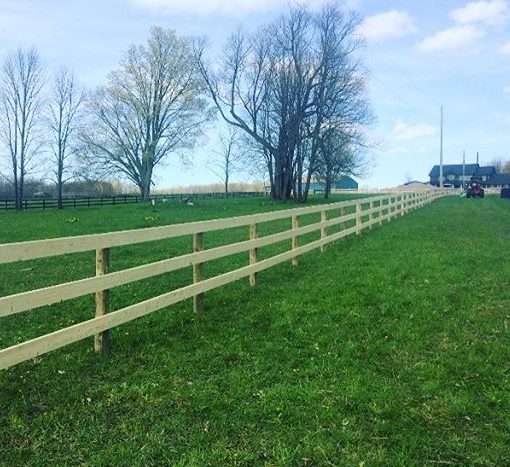 If you are looking for high-quality fencing for horses, you need expertise and experience to complete the job on time and within budget. When it comes to wire horse fence installation, one size does not fit all. We will guide you through the process from beginning to end. We will assess your property and needs, suggest the style of fence that will meet those needs, and handle the installation from start to finish. We are proud to be the leading provider of horse fencing in Central Ontario.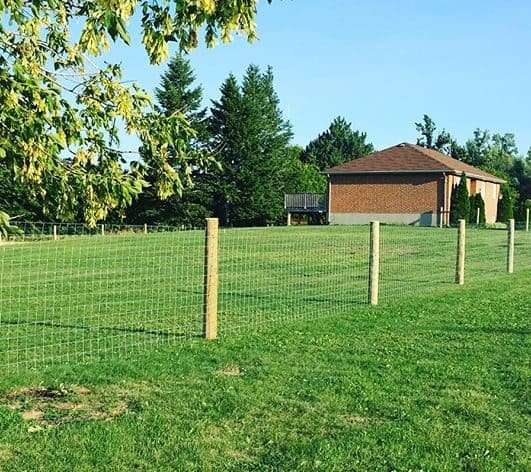 Security is important when choosing a fence for your sheep, goats or other small animals. We use a fixed knot wire mesh. The mesh is constructed by welding the connections between the horizontal and vertical wires of the fence. Because it does not allow the animals to climb, a welded wire fence also provides security from outside predators.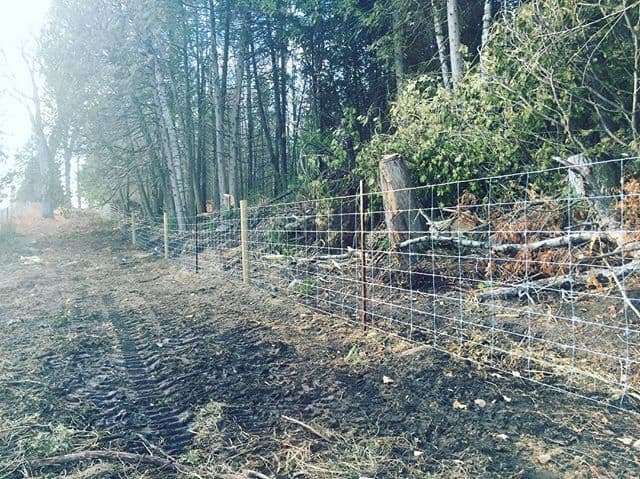 We have provided wildlife fencing for a wide variety of species over the last 40 years, including deer, elk, caribou and bison. We design fence solutions that can accommodate the needs of multiple kinds of wildlife and livestock, using site-specific materials such as treated wood posts and steel posts which are pounded in place. This is no ordinary wire farm fence. The high-tensile steel wire is very strong and can be stretched very tight, providing a long-lasting and highly durable perimeter fence.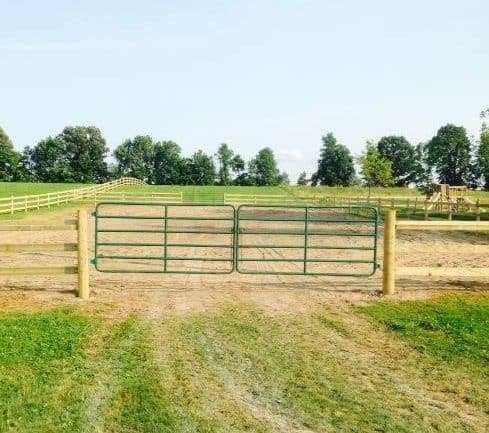 A livestock fence installation is not complete without a proper gate. We offer a range of gates, from steel tube gates for a cost effective option to aluminum farm gates are that are lightweight, strong and long-lasting. For a more polished look, aluminum is second to none. We also offer a large range of widths and heights, and if we don't have what you are looking for, we will create a custom gate to meet your specific needs. We can customize any gate by adding welded no-climb wire or even a custom colour. We also offer a variety of gate hardware.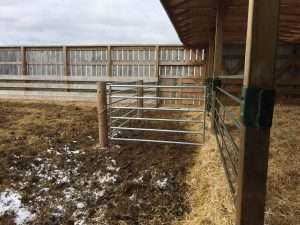 We can help you design the specific paddock layout that best suits the needs of your livestock and the footprint of your property. Here are a few custom solutions we have designed, both outdoor and indoor, to give you an idea of we can do!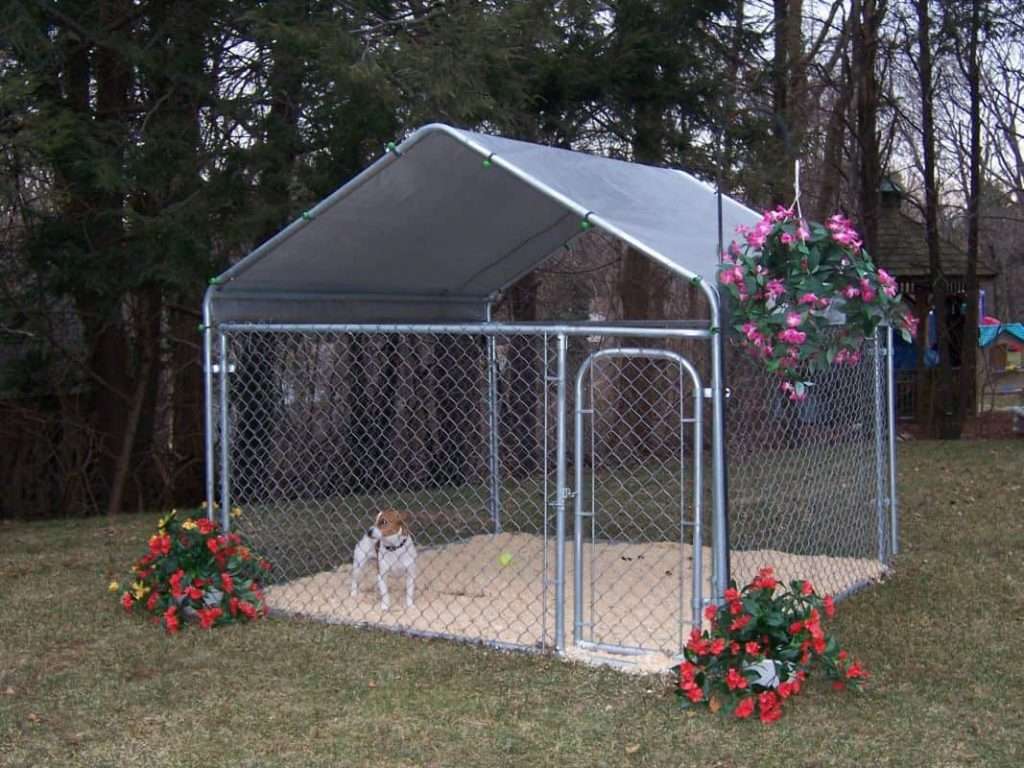 We have extensive knowledge and experience in designing and installing solutions for outdoor dog runs, kennels and indoor dog boarding facilities. We also offer easy-to-assemble outdoor dog kennel products that you can put together yourself. Whether you are a pet-owner or in the boarding business, we can help!